My baking level hit an all time high. I went to my fiance's place with four different types of dough to bake while we hung out. He wasn't overly surprised, which is a good thing because he has an eternity of this to look forward to. Since this is our first week of being engaged, I admit my mind has been elsewhere and I neglected to take as many photographs of this recipe as I meant to. I baked plenty for my human loves, so I decided it was time to make something special for my "puppy loves."
I stumbled across this recipe on Pinterest from the Maryland SPCA and I thought it looked pretty good….as dog treats go.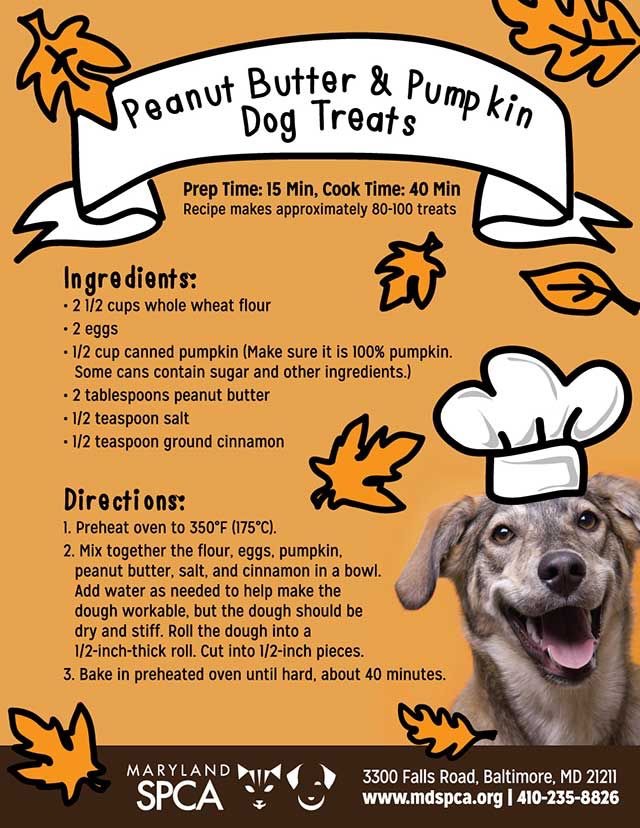 I had already found a spectacular recipe for peanut banana treats, and I had so much fun making them and seeing our pups enjoy them, that I wanted to expand my range. Cool thing I am learning is that dog treat dough is way easier to work with than people treat dough! I actually had a lot of fun cutting out shapes and I am someone who avoids cut out cookies like the plague since they mostly end up either stuck to the counter or a dry, flour-laden mess. I think I have found my niche and our three four legged ladies are not complaining!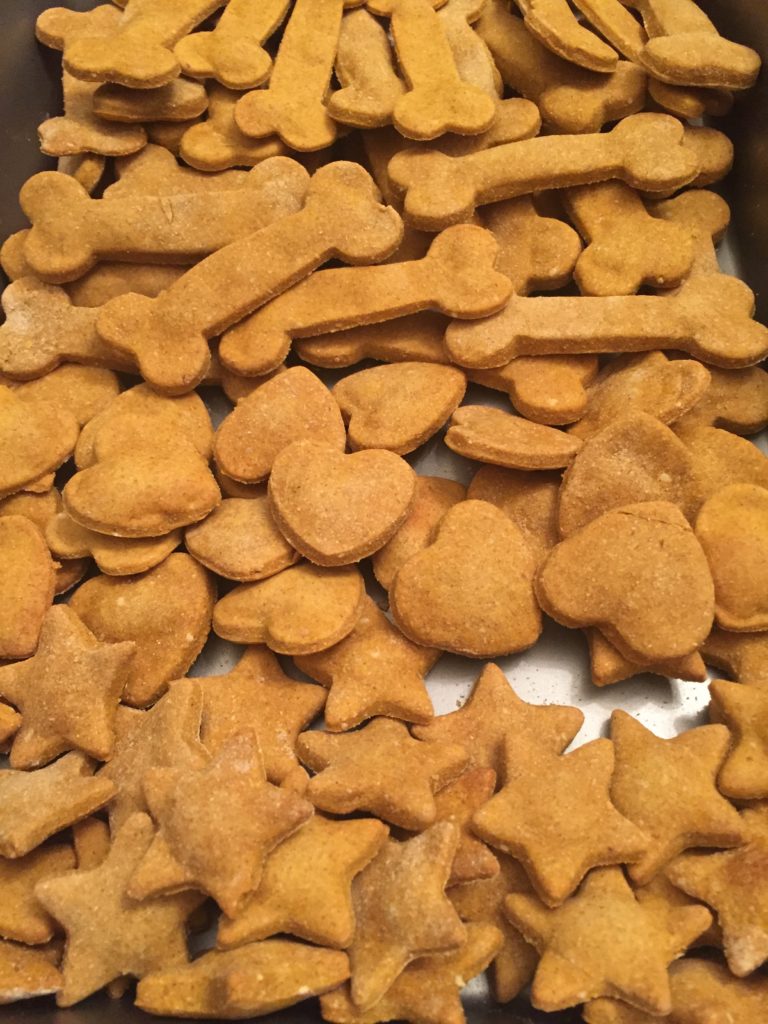 My fiance's apartment smelled like Thanksgiving! These smell great while baking. However, they don't taste nearly as good. Yeah, we tried one. Both of us agreed that they taste kinda like dry crackers. I am so glad dogs have different taste buds than we do because every dog I have given these to likes them so far. You could even say they gave them five paws up.
I already have another treat recipe I want to try that involves applesauce. I think my humans are getting jealous! My dad has already hinted that it is time to throw some people treat baking into my lineup for this week. I'm sure I'll be back to baking human treats and sharing them here. I look forward to the things I will share with you all in the coming weeks and to just enjoy being engaged.
If you are still in quarantine with a canine friend, or just want to try something new, I definitely recommend looking for dog treat recipes. Many of them use ingredients you already have and there are ways to customize many of the recipes for a dog with special dietary needs. I hope you have fun with these and your dog realizes what a great baker their human is!
Recipe Notes:
I followed the ingredients list exactly. The recipe itself says to add enough water so the dough is workable. For me, this fell between 2 1/2- 3 TABLESPOONS.
Line your baking sheet with parchment paper so the treats will come off with ease.
The recipe says to bake them for 40 minutes, but mine were done at 20. I didn't cut mine quite as thick so that's probably why. Just make sure to check them often so you don't end up with burnt cookies.