Recently, I have been in an experimental mood with coffee again, which is really refreshing. For awhile, I was in a slump where I wasn't really feeling myself or doing the things I enjoy. Creating new recipes is a passion of mine and coffee recipes are at the top of the list. With some nudging from my dear husband, I am back to trying to devote more of my energy to doing the things that I love.
I have been on a kick with banana milk and tea recently- two things that I really love in addition to coffee. I have been thinking of ways to combine all the things I am loving into one drink, and this is one thing that I came up with. It's a little off the wall, but I am glad I tried it.
I go in fazes with my chai tea drinking, but the discovery of Lipton brand Chocolate Chai has me hooked once again! I have combined it with several things and I am really looking forward to combining it into some Pumpkin Spice coffee. It is truly amazing with my banana milk though! I even tried them in a delicious blended drink. Definitely 10 out of 10, and I am not usually one for blended drinks at all.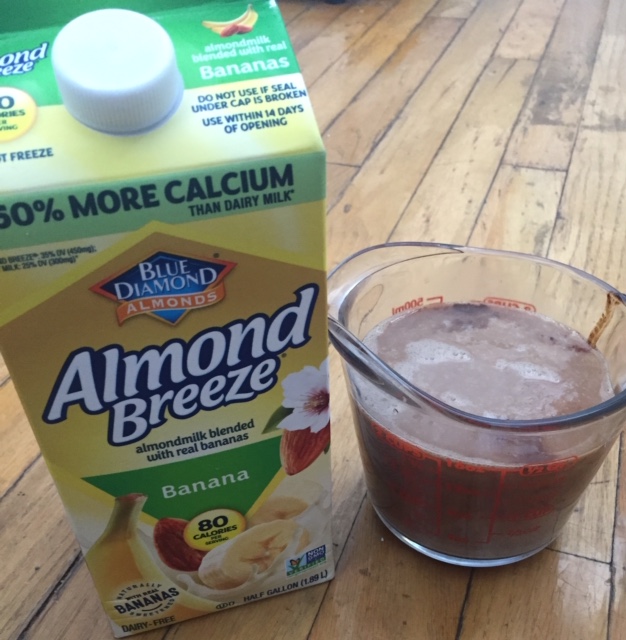 As far as I know, this Lipton chocolate Chai mix is available at almost any chain grocery store, so if you like chai at all, do yourself a favor and pick some up! It has a delicious smooth flavor, it's perfectly spiced, and you can sweeten it how you like. It is probably the second best chai mix I have ever tasted, second only to Big Train Chai in my book.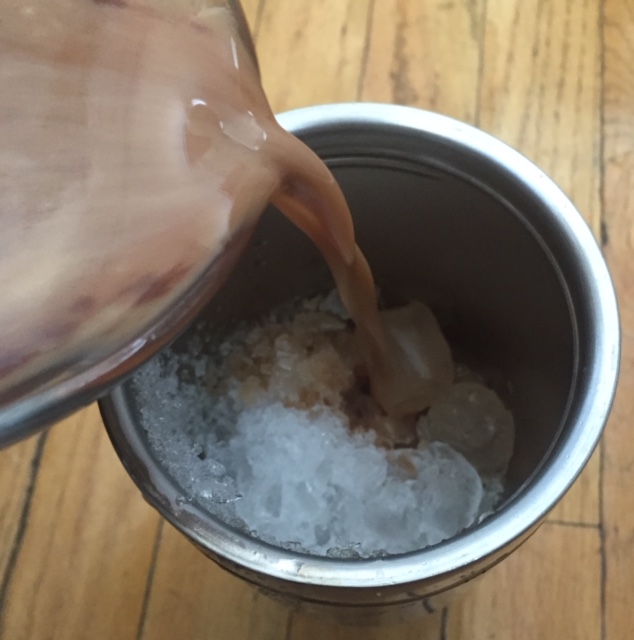 There is no coffee in this drink since I was in a tea mood, but I hope to be sharing some coffee drinks soon since I have been playing with coffee and tea as caffeine sources to pep up my drinks. Stay tuned this fall for some delicious beverages to warm your fall walks!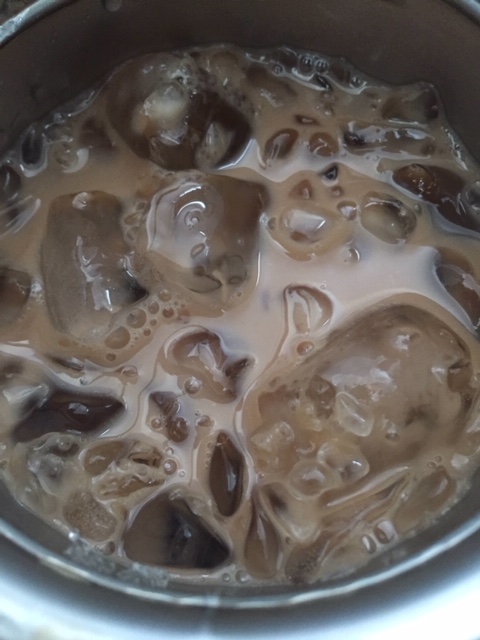 Iced Banana Chai Recipe
1 c. Oregon Chai tea concentrate (your favorite)
1 c. Blue Diamond Almond Banana Milk
1 T. Lipton Chocolate Chai mix
1 1/2 c. ice
In a microwave safe dish, heat up 1 cup of the Oregon Chai Tea Concentrate for about a minute to a minute and a half. You just want it to be warm enough to dissolve the Lipton Chocolate Chai mix. Once it is warm enough, stir in the chai mix until dissolved. Pour in another cup of the banana milk and combine. Pour in a 32 oz. cup over ice and stir before enjoying.