What is "morning coffee" you ask? For me, morning coffee is comforting and warm. It isn't ever quite a latte, but it can definitely de doctored up. I am a proud member of the morning impaired. Not only do I hate mornings, I don't do well when getting up early. This is also not a chicken or egg problem- mornings hated me before I hated them. Coffee is my ultimate morning weapon of choice. Although, there are some rules for morning coffee.
Rule number one is that morning coffee must be hot. I adore iced coffee and I can drink it in summer or winter, but not too early. I can drink it in the morning, just not first thing. That first coffee has to be piping hot. Morning coffee rule 2 is that it can't be a latte. This isn't a hard and fast rule, but it seems to be my usual. I noticed this when I was a barista. All the sugary coffee drinks rocked when I was on the late shift, but I liked it plain when I worked mornings. Every once in awhile I break this rule when I go out, but not often. And if I'm not at work that morning, I am usually not "out." Morning coffee rule number three is that it has to be out of a mug with a handle- no to go cups. If I have to drink my morning coffee out of a to go cup, just steer clear that day. Morning coffee must be savored for the day to be successful.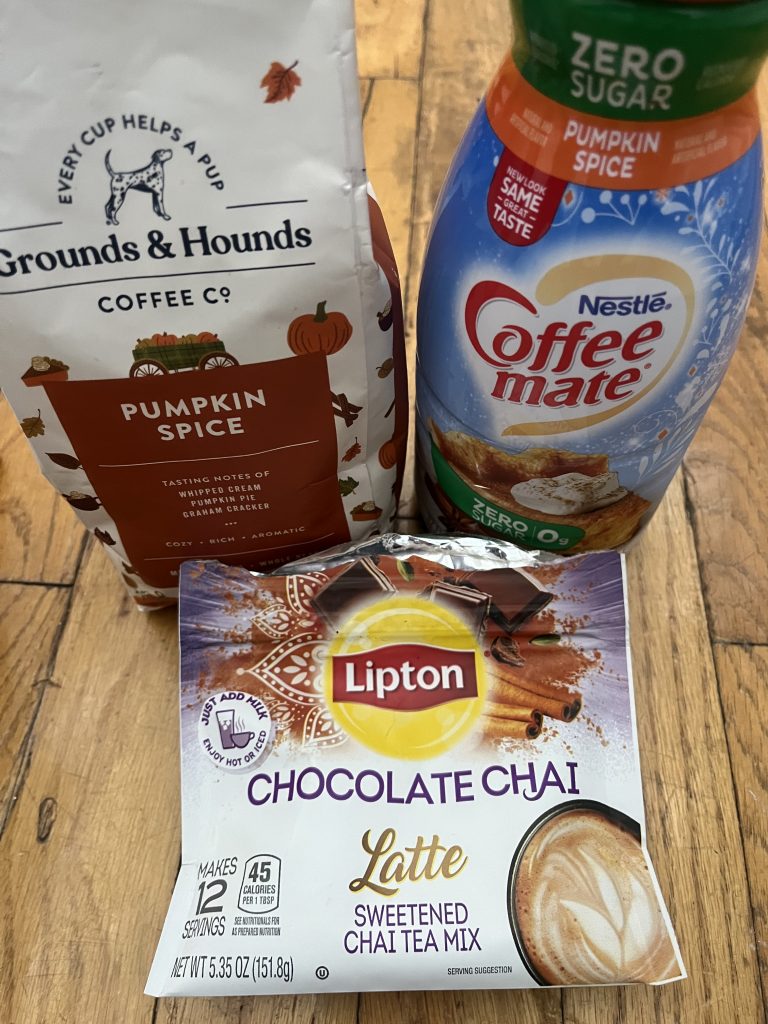 Basically, my morning routine has to be cozy. I drink my morning coffee and I meditate before I eat, exercise, or get ready for work and this cozy little routine makes all the difference for me. Since it is my favorite time of year for warm coziness, I thought I would share this simple recipe with you for a nice way to wake up cozy and get in the fall spirit.
Oh yeah I forgot to mention, morning coffee must also not be too complicated. We'll save the blending and fancy toppings for our next coffee- or two- of the day! I only topped it here for a fancy photo op.
I must say that of all the pumpkin spice coffees I've tried, I think Grounds and Hounds is my favorite. I have tried some good ones, but this is their first year doing a pumpkin spice and they really have it perfected. I love drinking this coffee without anything added to it, but I also love the subtle hint that chai adds to coffee- especially pumpkin spice!
I took the pumpkin up another level by using pumpkin spice coffee creamer, which I get one bottle of every fall. However, I have to say that no coffee creamer beats HyVee's store brand, Wide Awake Coffee Co. When I finish the bottle in my fridge, I will be making this again with my old standby coffee creamer that can't be beat.
To get the chai powder mixed in, I recommend a frother. I am really fortunate that I have had my ninja coffee maker for a few years now and I have been so spoiled by the frother that is attached to, and powered by, the coffee maker itself. Honestly, it is a gift for my other morning impaired peeps out there. You just fill your mug with your powdered ingredients, set the coffee to automatically brew at your wake-up time, and the frother mixes everything up so easily with the touch of a button. All you have to do is sip and be cozy.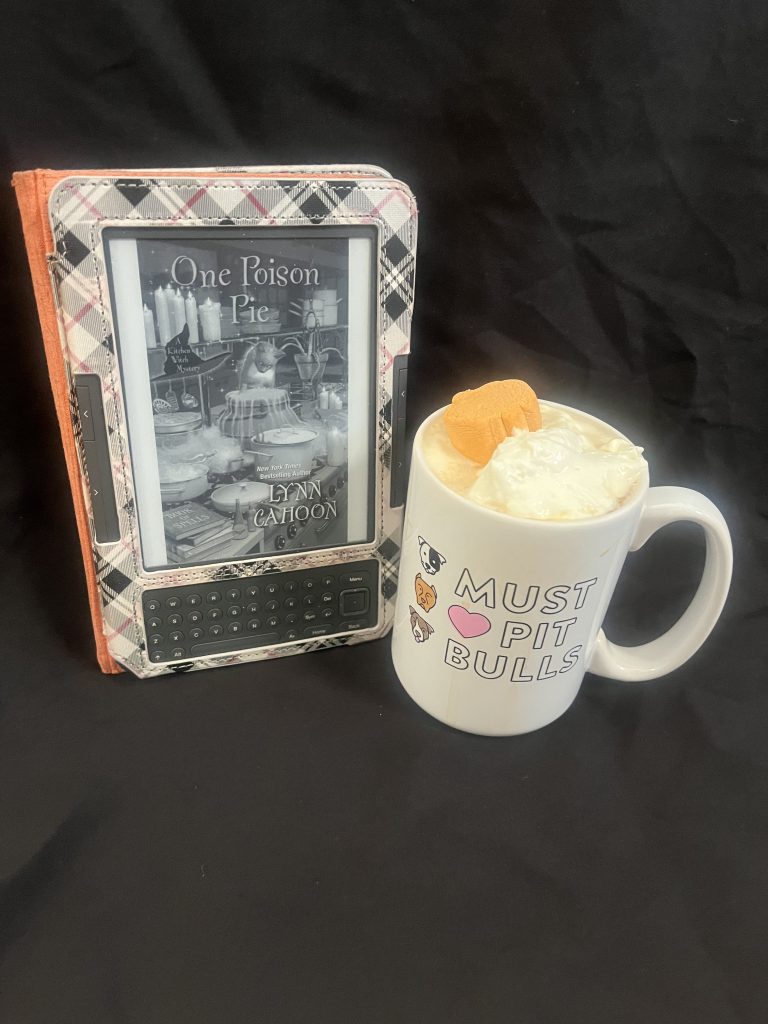 Do you have morning coffee rules or am I the only one? Let me know what your coffee rules are and see if you can fit this wonderful pumpkin chai into your coffee line-up.
Pumpkin Chai Coffee
12 oz. (or the XL mug setting on Ninja) fresh brewed pumpkin spice coffee
1 T. Lipton brand chocolate chai drink mix
2 T. pumpkin spice coffee creamer
sweetener to taste
Add the chai mix along with the creamer and sweetener to your coffee and mix or froth until the powder is dissolved. This makes a really good "dirty chai" that is super cozy and simple for your first cup of the day.