This was a hard debate on what to post. I am currently sipping a delicious homemade Pumpkin Chai latte as I type this and I know I really need to share the recipe with you all! My husband, who doesn't like coffee, almost took the drink for himself. It will definitely get shared on here as I already have the photos uploaded, but I have a special reason for sharing this recipe first.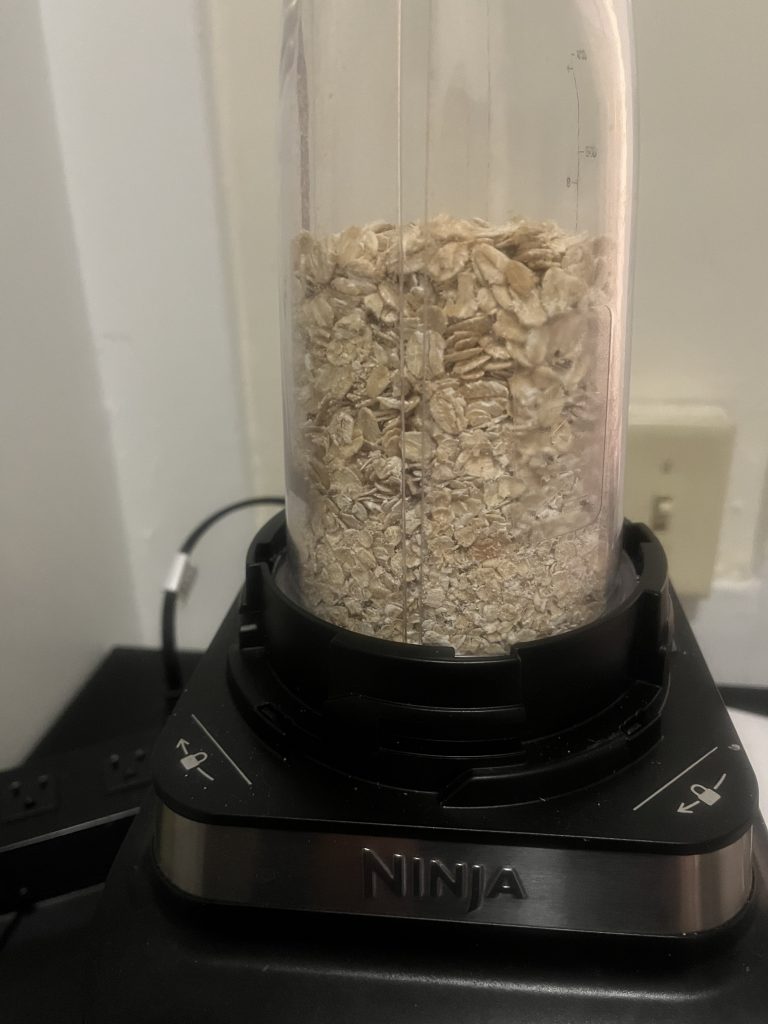 A dear friend of mine has a canine friend who is a service dog and loves Suzie's CBD treats. He is going to be turning 8 tomorrow. She has requested treats for him in the past and he has loved them. When I asked her what his favorite flavor was, neither of us could remember. I did five different ones for Christmas and then I had Valentine's Day recipes too. We ended up deciding peanut butter banana was a safe bet.
The more I thought about it, the more I realized I just wanted to do something really special for this wonderful pup. Not that peanut butter banana isn't special. It is actually my favorite flavor combo as a human. I am super delighted that my pups can share this with me, but I thought about kicking it up a notch.
If you look at my first blog post, it's my recipe for an Elvis sandwich: peanut butter, banana, and bacon. Yes, real bacon is in these treats. I decided to wing it and formulate my own recipe for this and it paid off. In fact, my mouth was watering while the treats were baking! All these ingredients are things that I eat and enjoy regularly. The treats are definitely edible for humans and I hope these make pups all over want to get up and fly somewhere in the middle for the night for this legendary combo.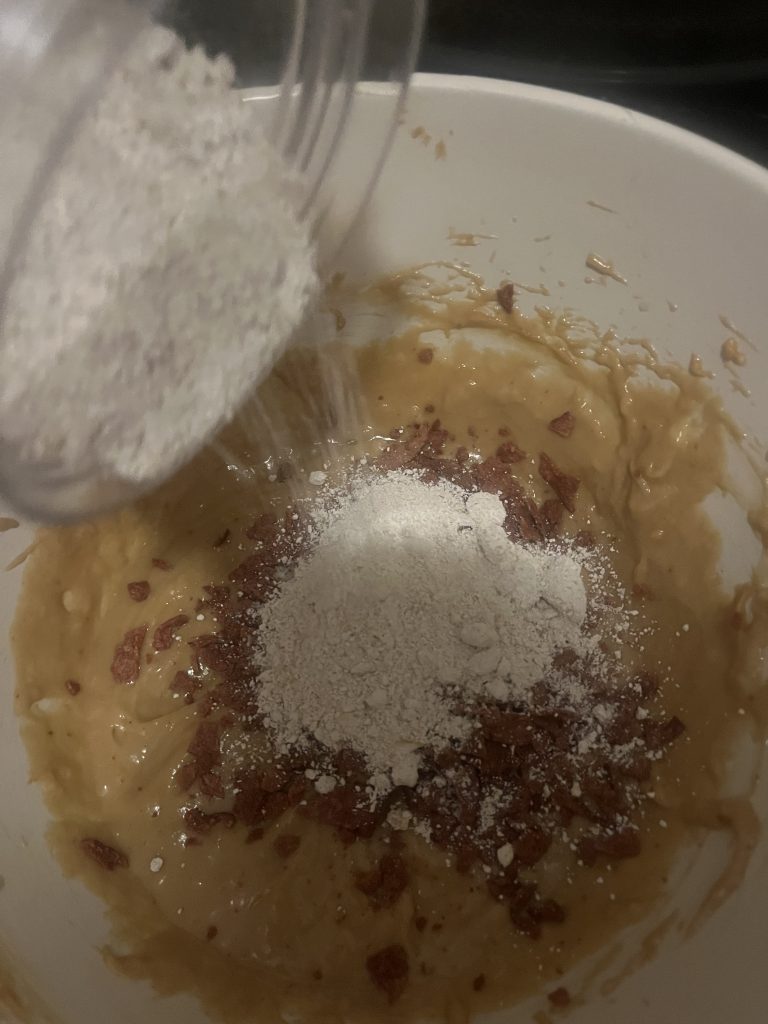 The reason I shared this recipe this week is because Trick-or-Treat/Beggar's Night is coming up later this week/weekend and my husband and I loved handing out treats to pups and humans alike last year! Sadly, last years' trick-or-treat night didn't have a big turn out since it was 2020, but this year we are hoping for a really good turn out for people and pups!
Last year was also my first time handing out candy and I loved it even more than I thought I would. This year, my husband and I are over the top excited! I am already deciding what recipes to make for the pups- should I do two or three kinds?- and how many to put in each bag. And yes, we got special little trick-or treat bags to make up for the pups.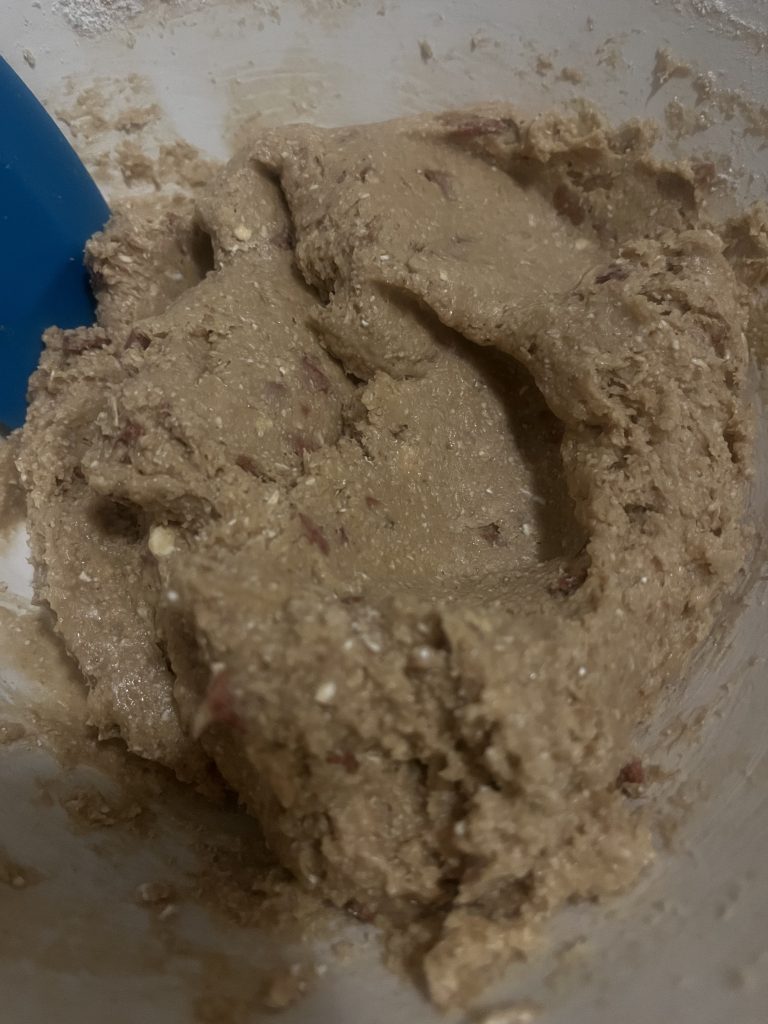 We just got our "candy 4 humans" (yes, that is exactly what I put on our shopping list) and I found packages of dog treats in the Halloween aisles right along with the regular candy. I was so excited I took this picture and sent it to my parents. My husband dubbed me a trendsetter. While I am completely sure that a girl in a small town who handed out her homemade dog treats one year didn't start the trend, it is still super cool to see that this is a thing.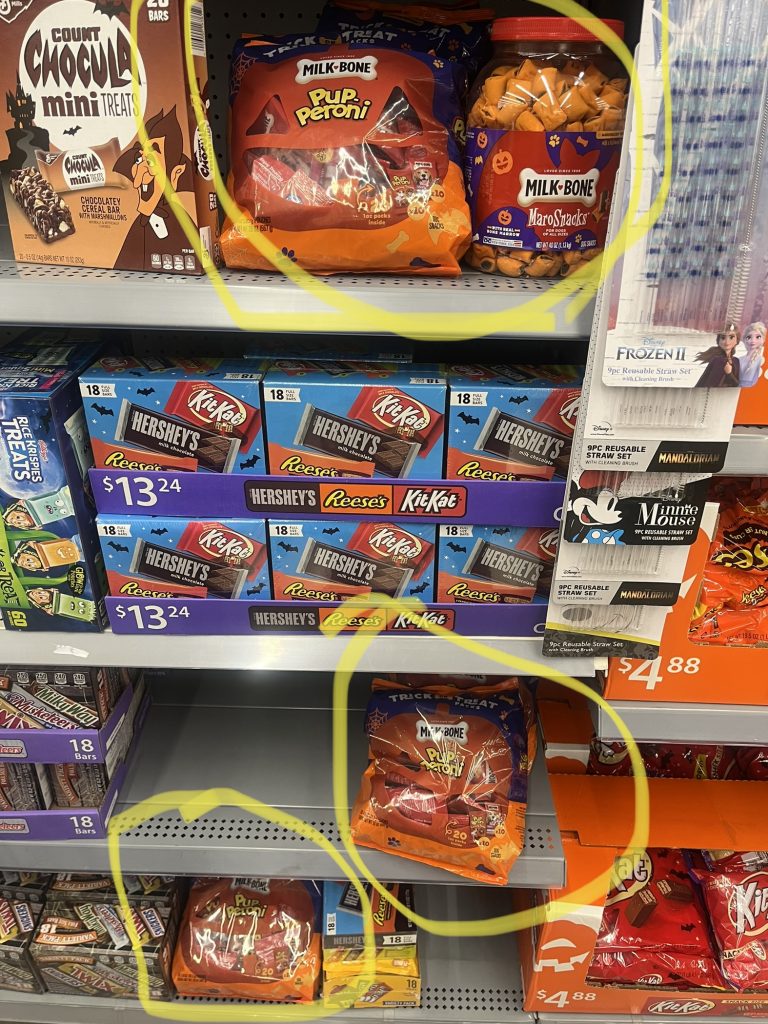 If you have an interest in making homemade dog treats this Halloween, you can make up little treat bags like we do, or you can just have some by you to give to all the pups that come by. While dog treats are only regulated for selling in our state and not just for giving out, be careful and make sure you ask the humans before giving their dog a treat since some dogs have allergies and special diets. A sign with ingredients, or a tag on each bag, is really helpful. Our bags will have an ingredient list and a notice to keep refrigerated on each bag.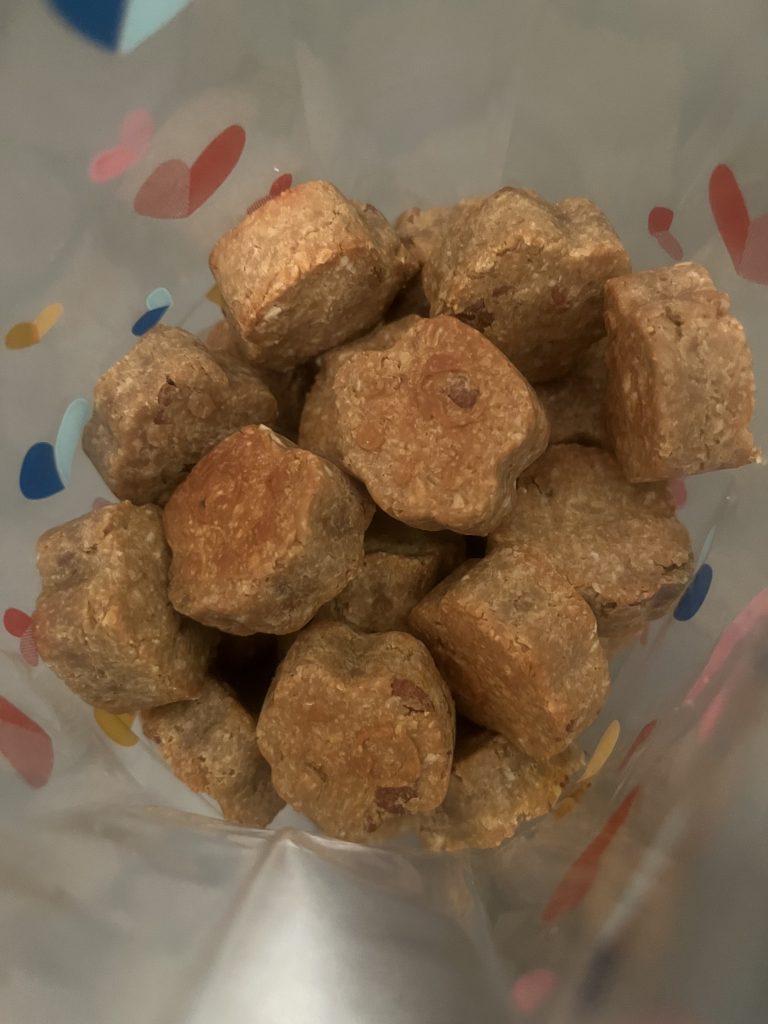 I hope you all have a spook-tacular Halloween this year and I would love to see what costumes your pups are wearing! If you do decide to handout some dog treats this year- homemade or store bought- please share the details here. Last year we had 3 pups stop by, I'm hoping for at least 10 this year!
The King Dog Treat Recipe (Peanut butter, Banana, and Bacon)
2 c. old fashioned oats, measure before blending
1 overripe banana
1/2 c. NATURAL peanut butter
1 egg
3 strips bacon, cooked crisp and crumbled (I used turkey bacon)
1-4 T. whole wheat flour, as needed
In a blender, Nutri Ninja, or food processor, blend the oats until they are a fine flour.
In a medium mixing bowl, beat together the banana, egg, and peanut butter. Add in the cooked crumbled bacon and the oat flour. (Note: I cook the bacon in the microwave! It cooks super crisp and turkey bacon has almost no fat to worry about.) Stir until thoroughly combined.
Since eggs and bananas can vary in volume, you may find the dough it a bit to soft and sticky. If this is the case, add in some whole wheat flour until the dough reaches a consistency where it is moist and mold-able and holds together cohesively, but not overly sticky. 2 tablespoons did the trick for me.
To bake the treats, you can roll the dough out and cut out shapes like a regular cut out cookie, or you can press the dough into BPA free, food grade silicone baking molds. They are very affordable on Amazon! Mine hold a teaspoon of dough. You can also drop them onto a silicone or parchment lined baking sheet by the teaspoonful.
Bake at 350.
For the molds and the drop method, they will take about 25 minutes to bake. If you decide to go with the roll out method, baking time will vary greatly by thickness. If they are thinner than the ones pictured, start checking them after 10 minutes and go from there.
Allow to cool completely before storing in a ziploc or airtight container in the refrigerator or freezer. These have real bacon in them and no preservatives so make sure to treat them like human treats!