While I know I promised fall drinks to come, I couldn't resist some fall baking! I adore all things banana, and I have been craving banana bread so bad. It's been months since I've made or had any banana bread, and the brown bananas I saw sitting on my parents counter were the perfect opportunity. I nabbed the bananas and promised to bring back muffins….as long as they turned out.
I was thinking banana bread earlier this month, but I quickly changed to muffins since I haven't made muffins in years. I eat them at coffee shops occasionally, or buy some at the store every once in awhile, but I honestly can't remember the last time I made muffins. Of course I couldn't just find a promising recipe, I had to make up my own for this. Yes, someone who never makes muffins had to make them from scratch with their very own formula. A bit risky, but it really paid off this time!
My biggest decision was whether to use baking powder or baking soda, but I deiced on both, just used different quantities and made sure the baking soda had an activator. Nothing tasted metallic, so I think I got it. I struggle with when to use which one when formulating my own recipes, but I intend to practice until I know what to use and when.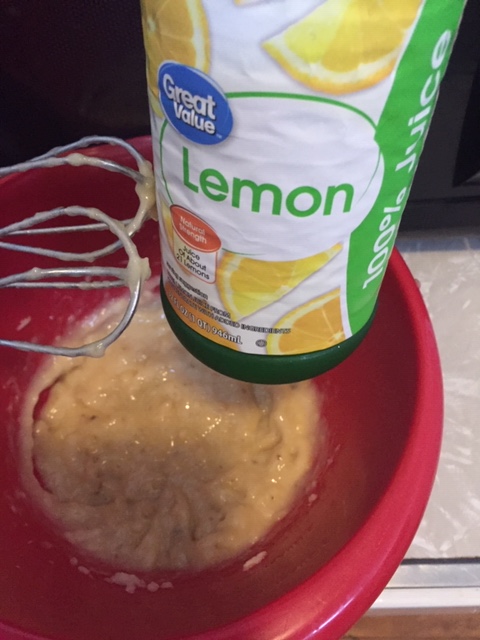 There are all types of muffins, but I like mine moist and slightly dense, and super soft on the top! As we all know, the top part must be eaten last! It's the law. Add some streusel topping, and they're over the top.
Most banana bread recipes call for butter, but since I was going for moist and dense, I decided on oil. I would really like to try them with butter to compare the difference, but I loved this recipe so much as it was.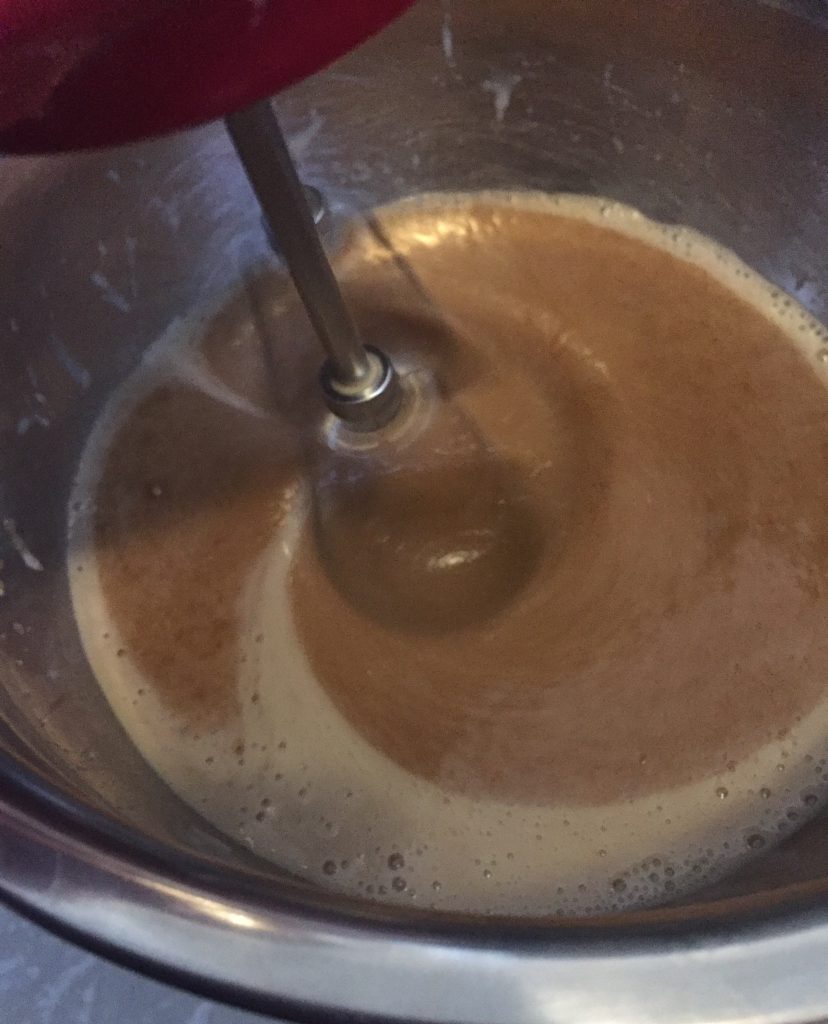 I used more flour than I intended to because the batter was so thin. Even with the extra flour, it remained thinner than I thought it would be. I decided to bake it like that anyway, and I wasn't disappointed. I almost made more modifications, but I just wanted to see what would happen. However, there were some ideas I got for next time that I really want to try.
Butter and oil are alike but not the same. Sometimes they are technically interchangeable, but not exactly. You may have a delicious cake made with butter and you may substitute oil the next time and it's still delicious, but not exactly the same. The texture difference will most like be even more noticeable than the taste difference. If you want to, you can buy two boxes of the same cake mix and make one with butter and one with oil, like it says on the box, and do a side by side comparison with friends. It would be a fun experiment and that might help you decide which you personally prefer.
Since this recipe had so many bananas, I thought about just leaving the oil out, but I changed my mind. However, I want to omit the oil next time and see what a block of cream cheese would do in this recipe…..
There are endless things to be experimented on when it comes to baking, and the failures only serve to teach us. There are so many things I have ruined and I don't regret a single one, because I just had to know why this or that would or wouldn't work. I hope I never stop learning, even if that means sweets in the trash can. It's those times that show us how to make something truly incredible.
I am so glad these muffins turned out so good the first time because I was seriously craving them! And if I decide to try these out of the box variations, I will let you guys know how they turned out- even if it's pictures of our trash can!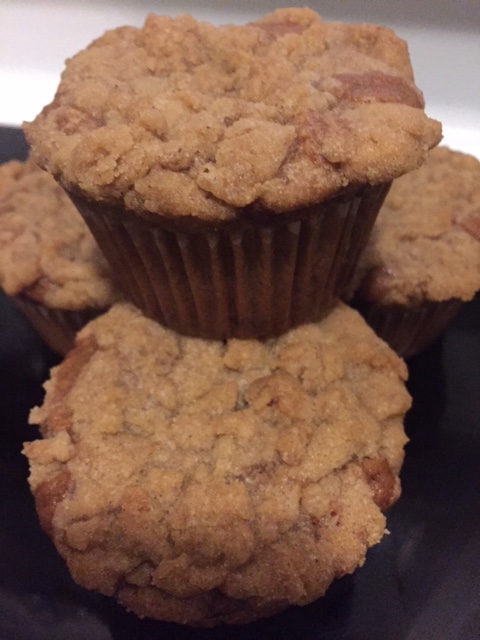 Banana Streusel Muffin Recipe
For the Muffins:
3 overripe bananas, mashed
2 tsp. lemon juice
1/2 tsp. baking soda
1 egg
1/3 c. oil
1/2 c. banana milk (or any milk will do)
1 tsp. vanilla
3/4 c. brown sugar
1/2 c. sugar
2 c. flour
1 tsp. baking powder
1/2 tsp. salt
1 tsp. cinnamon
For the streusel topping:
6 T. cold butter
1 c. flour
1 c. brown sugar
1 tsp. cinnamon
In a medium bowl, mash the bananas. I find it easiest to mash them by using an electric hand mixer. Add in the lemon juice and don't stir it in- add the baking soda on top of the lemon juice and watch it fizz! Now, you can mix it all together and set aside.
Beat the egg in a large mixing bowl before adding in the oil, banana (or any) milk, vanilla, and sugars. Make sure it's thoroughly combined.
In a separate bowl, mix the flour, baking powder, salt and cinnamon together well before slowly adding it into the oil/ egg/ sugar mixture and mixing it all together until it is combined.
Fold in the mashed banana mixture just until combined, making sure to scrape down the sides of the bowl.
Make up the streusel topping by cutting the dry ingredients into the butter until it is a nice crumble.
This recipe makes 8-9 JUMBO muffins and most jumbo muffin trays only hold 6, so I used two jumbo pans and baked them at the same time. If you decide to do two separate batches, you may have to reduce baking time.
Fill the LINED muffin tins 2/3 of the way full, placing a generous helping of streusel on top of each. If you have leftover streusel, add a bit more to the muffins. The more the better!
Bake them for 40-45 minutes or until the streusel slightly browns on the edges and a toothpick comes out clean. I had 8 muffins in and they took 41 minutes.
Remember to reduce baking time if you bake less at a time!
Store them in a ziploc or airtight container. They can be refrigerated if you aren't going to eat them right away or you plan to eat them slowly. I took them to friends and family and they went pretty quickly.