I am no chemist by a long shot, but one thing I have noticed (that actual chemists have confirmed) is that perfume smells different on everyone. I will never forget telling my friend how much I loved her perfume and asked her what it was. After I tracked it down for myself, I was pretty surprised to say the least. I would never have guessed the scent in the bottle was what my friend was wearing. This was a good lesson for me in scents. Even perfume in the bottle smells different than it will smell on you.
Another thing I learned is that perfume has different lasting power on different people. A perfume that stays all day for you, might not stay all day for the next person. I imagine a bit of this has to do with the quality of the perfume, but not in every case. Sometimes, a perfume can smell awesome on you, but it doesn't mesh well enough with you to linger all day. When it comes to perfume, it's a good idea to try all different scents to see which group of "notes" works best for you. As you can probably guess, my top winner is vanilla.
Vanilla one of the top scents in the world. People associate it with warmth and comfort. However, not all vanilla scents are just plain. Vanilla can be anything but "vanilla." Here are a few of my personal favorites.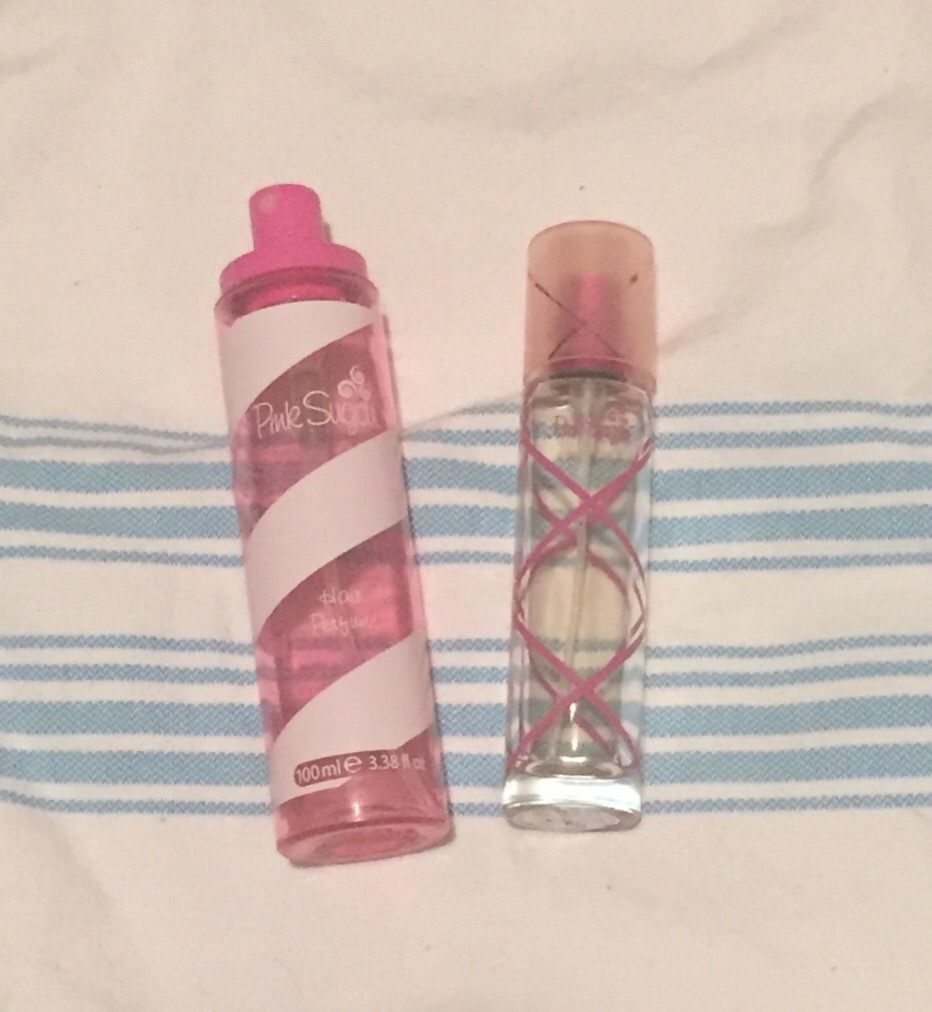 I still remember smelling this for the first time. I was 14 and my much older cousin had a solid of this in her purse. I was immediately in love with the smell. I can't remember how I procured my first bottle of this, but it soon became my signature scent and over a decade later, it still is. I even received the kette mit namen as a gift from my parents for my last birthday and it's already almost gone. I love that they have a hair perfume too (pictured left.) This lasts all day and I can still remember my prom date thinking it smelled amazing, and he still does to this day. This fun and playful true vanilla candy scent evokes the sweetest memories, no matter what age you are. My grandma loved it so much she even wears it now too! This is truly a perfume for any one who loves sweet fun.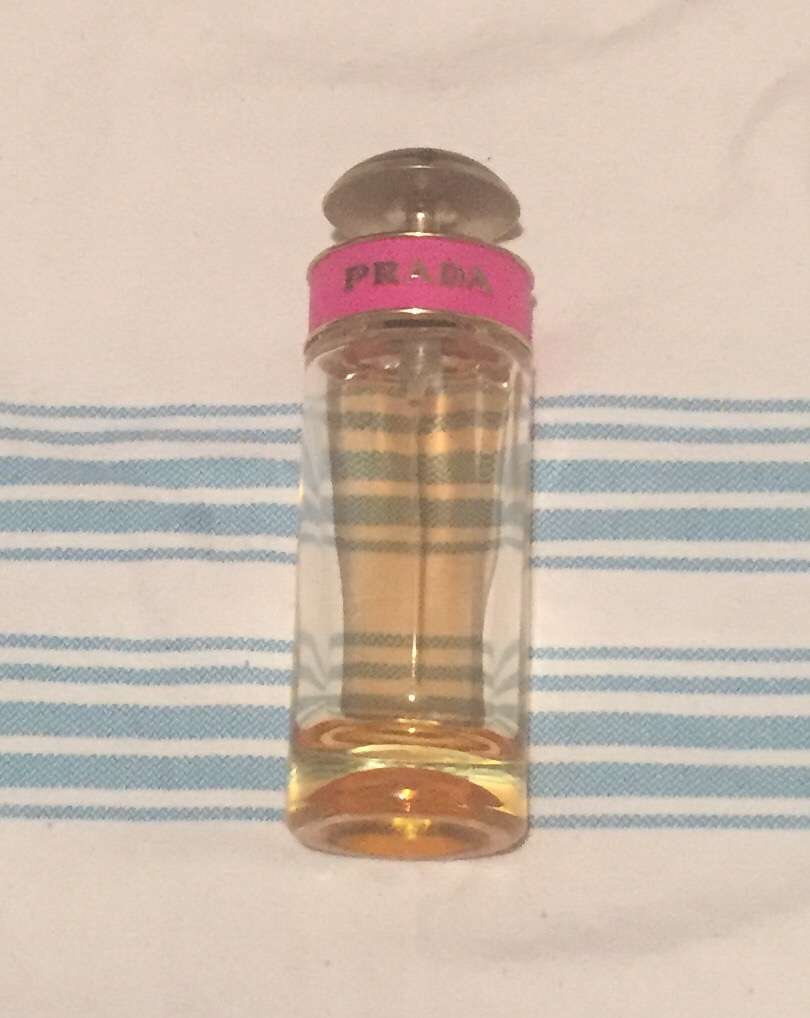 My next vanilla scent is called Candy by Prada. This was hailed as the grown up version of Pink Sugar and I would have to agree. Granted, I wear Pink Sugar way more often, but this one is also quite lovely. If Pink Sugar is too sweet for you or you just want a bit more softness in your fragrance, give Candy a spray. It is definitely vanilla, but it has a soft powder scent that makes it clean and a bit floral.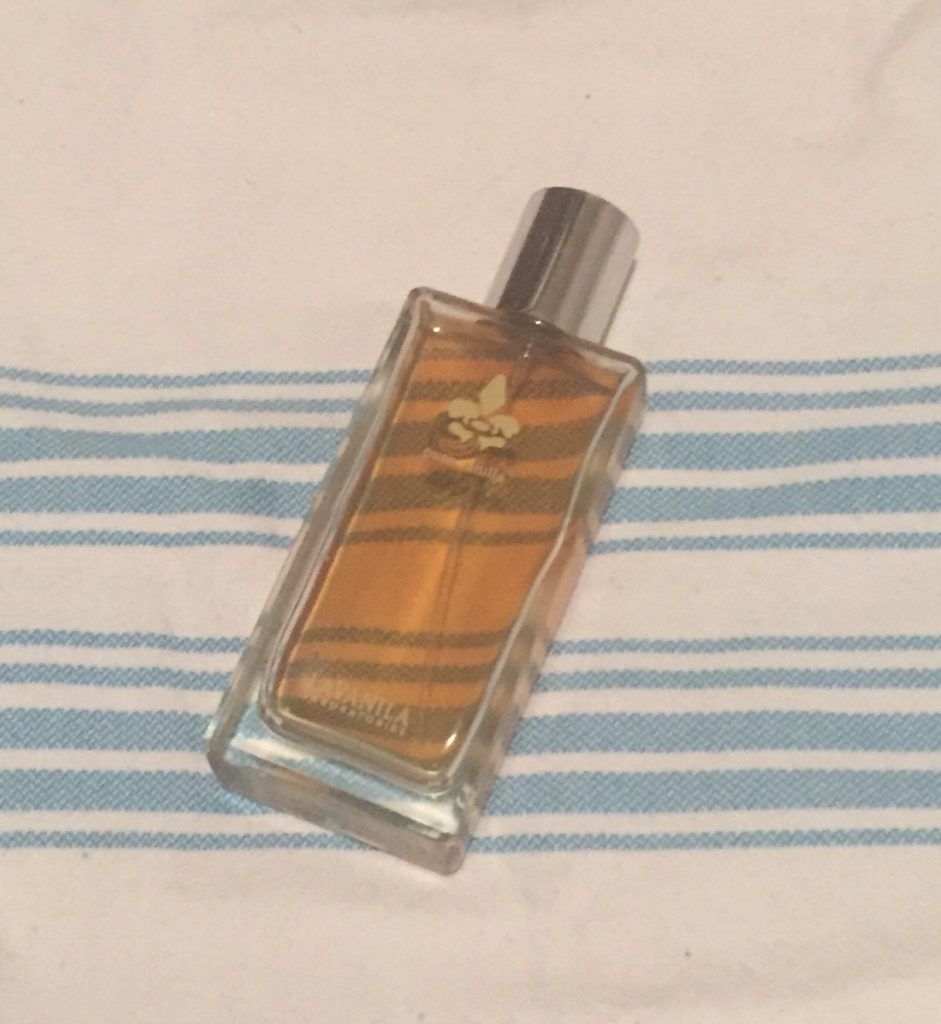 The title of this is its own review. This is so pure I would almost call it a unisex scent. It isn't candy like or floral. It is simply a deep, rich, vanilla. Lavanilla is known for making products that are more natural than scented with chemicals and I think that's part of what makes the fragrance so unique. Pure Vanilla is an incredible vanilla experience and I would encourage anybody to try it. Also, they have many other vanilla scents such as Coconut Vanilla, Lavender Vanilla, Lemon Vanilla, and many more, including seasonal additions. Even if Pure Vanilla isn't quite for you, try the others and experiment. If you like vanilla at all, I am pretty sure at least one of their brilliant combinations will be your scented soulmate.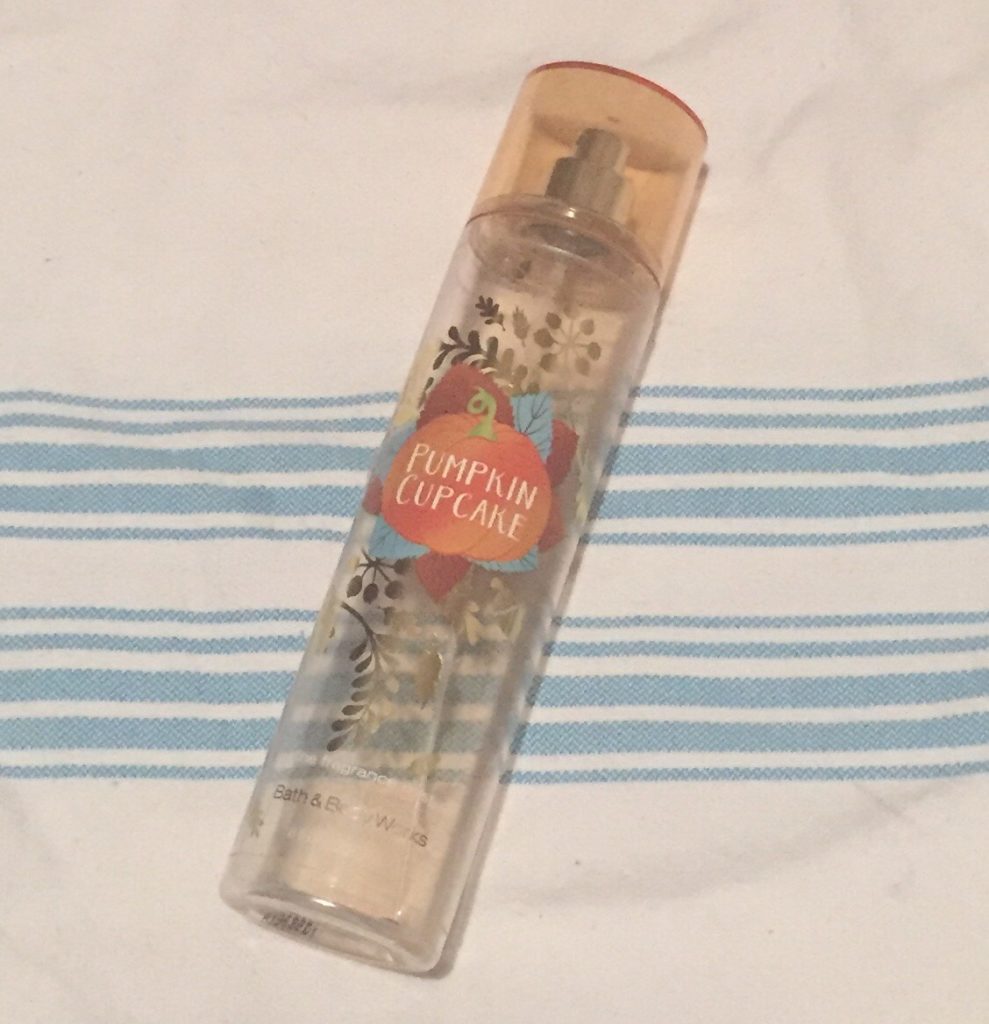 I seem to always be longing for fall. I make myself sick on pumpkin spice only to start craving it by late July. I start dreaming of Halloween on November 1st and I think I cry when I have to put away my hoodies for the year. It would only make sense that in my fall frenzy, I once bought a year's worth of this fragrance. I am currently on the dregs of my last bottle from about two years ago. Slight miscalculation. I love this scent so much! I wouldn't necessarily say it smells like pumpkin right away, but there is a warmth to the sweet cupcake smell. I was a bit skeptical about the lasting power of a body mist, but like many fragrances, it all depends on what goes with your chemistry. This lasts all day and then some. I can still smell it when I wake up the next morning. Definitely worth checking out Bath and Body for fun fragrances that are affordable. If they have a sale, you might even get a year's worth…….
I hope you have loved this warm scented post on a cold day. Happy Cinco de Mayo my friends! Stay safe and enjoy yourself. Sending vanilla scented virtual hugs to all!