It's been awhile since I have posted anything that wasn't food related on my blog. Things have been up in the air for awhile and baking has been one of my only constants as far as hobbies go. I quit my side gig as a make-up presenter for Younique and I am still pretty bummed about that and I just recently started having fun with make-up again after a talk/intervention with my husband about how I quit doing the things I love, one of them being make-up art. This isn't a make-up review, but this is a review of one thing I have come to adore that makes me feel good about me: fragrance.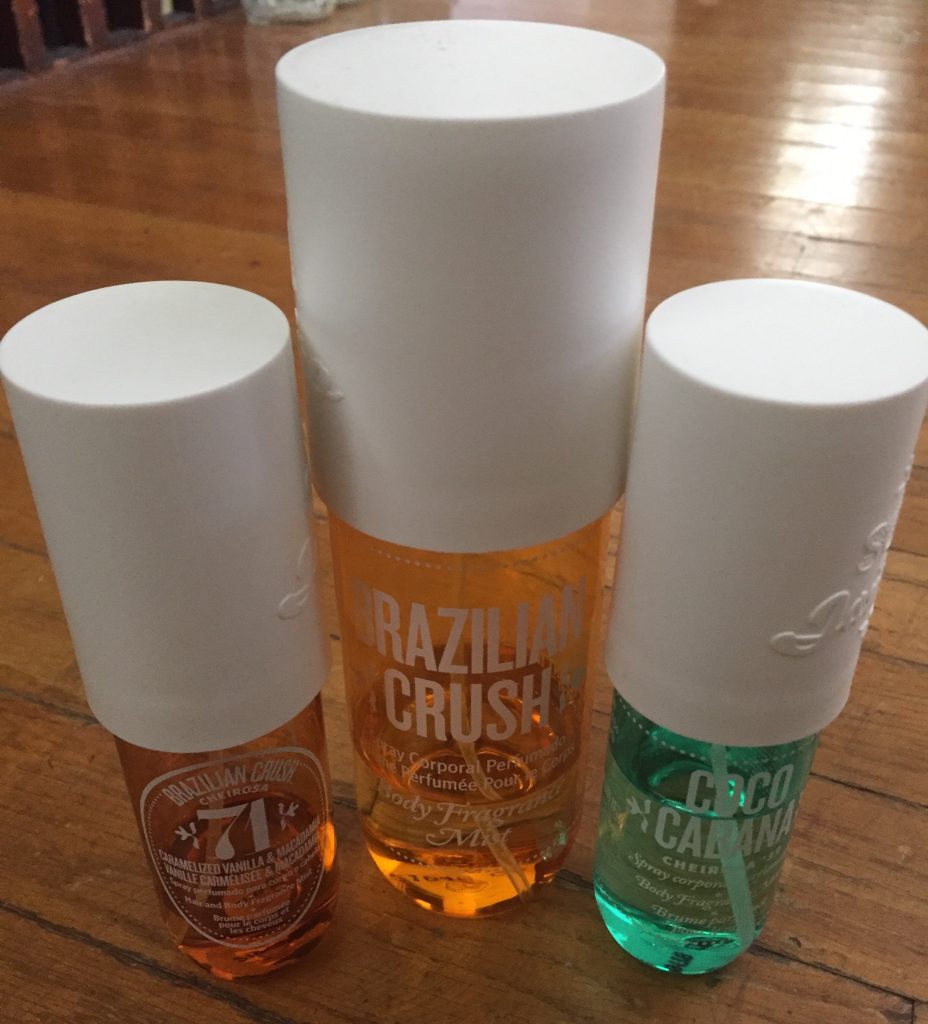 While I have always loved fragrance, I think I understand why this particular brand has a cult following. I have tried many fragrances, but this is one that just has something to it. I don't even know what to compare it to. I'm talking about Sol De Janiero fragrances. The one that got me hooked is their iconic original, Cheirosa 62.
I got a sample set of two of their lotions from Sephora a couple years back. It came with Chierosa 62 and Cheirosa 39. Both of which smelled awesome, but 62 was by far my favorite.
I finally decided to place a huge order from their site and try the body mist for both fragrances, as well as their Cheirosa 71, which promised to smell like a caramelly baked confection.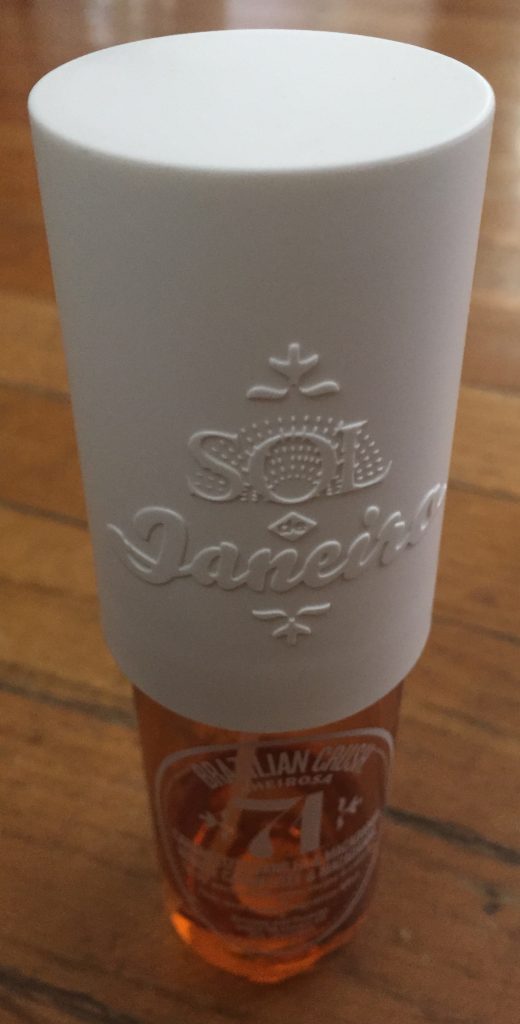 I was both pleased and disappointed at the same time. I adore the scents so much and I love how they have that sweet undertone, but they don't seem to last very well on me. I find this odd because I have used Bath and Body fragrances, mainly their sweet ones, and they last fantastically on me- even when I don't use the body wash and lotion as well. Sweet fragrances seem to last on me the best, so I was totally bummed that my favorite sweet fragrances don't stay on me.
If I were to rank them, I would say that Cheirosa 62 is my favorite. It smells like a cozy fall candle that's sweet, but not like a dessert. Sadly, this is also the one that lasts the least on me.
It is followed closely by Cheirosa 71, which reminds me of caramel corn or a caramel waffle cone sundae. It lasts a bit better than the 62, but still not all day by any means. It now comes in a bigger bottle and I am definitely going to purchase that! Sol De Janiero makes body lotion and body wash in 62 and 39, and I really, really wish they would expand this line as well because I would definitely try layering it with body wash and lotion.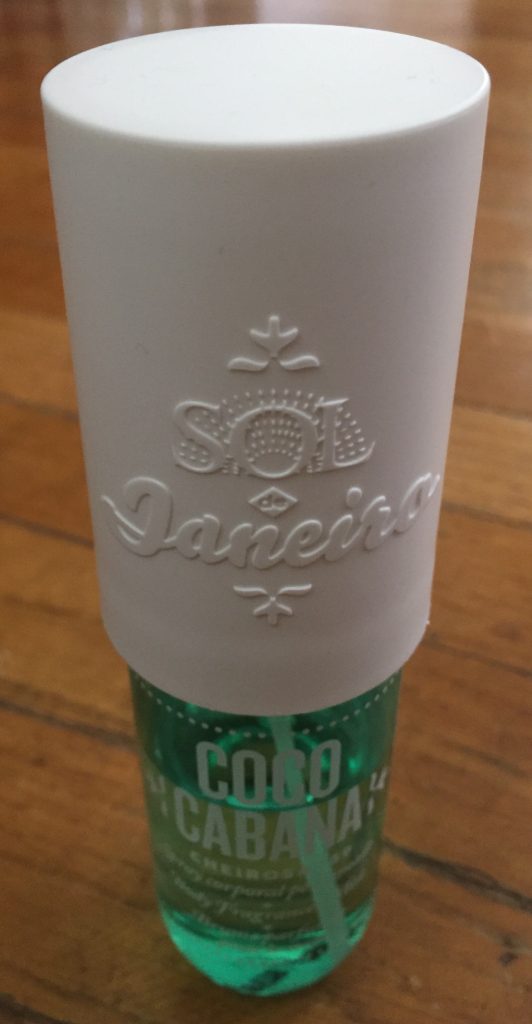 Cheirosa 39 is my number 3, but I hate to use the word "least favorite" because that sounds negative and I really do like it! It's a coconut scent that has a caramelly undertone and it doesn't smell like that off-putting fake coconut. This is basically a coconut cream pie body spray and I love it. The crazy part is that it lasts the longest by far. This is what I am used to in a sweet fragrance. I put it on and I can smell it all day and even the next morning before I shower. Whatever they did with this one, please replicate it with the others!
Confession time: I am so addicted to the scent of Cheirosa 62 that I decided that I would try and find "dupes." I knew someone who made homemade body care products and they got replica fragrance oils online. There weren't millions of options for Cheirosa 62, but I found a few. I narrowed it down and I bought two different ones. One from Soaping Supply, and one from Studio Fragrance and I tried them both in a body spray base. I think I am going to end up mixing the two because they aren't spot on, but I think mixing them will give me a true "dupe" of the fragrance I love so much. They both last longer on me than the real thing.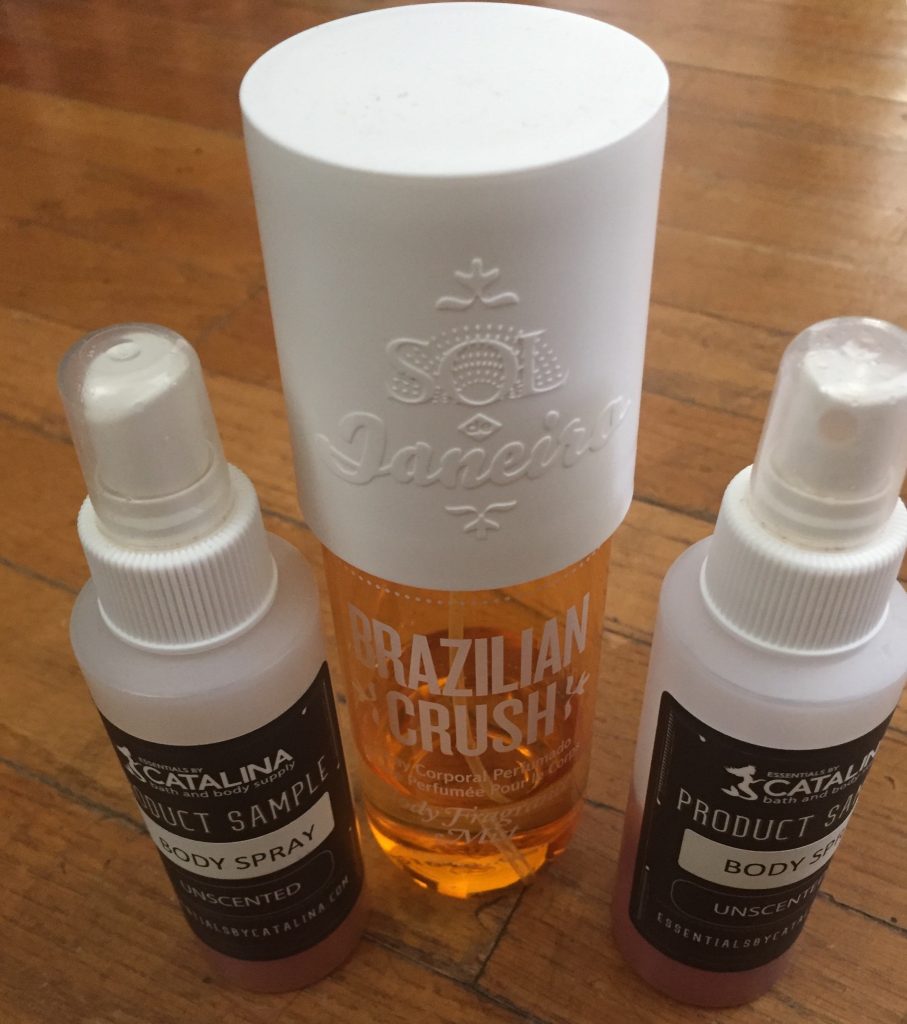 The good news is that Sol De Janiero listens to their customers and they have reformulated a product already. I am hoping that they will reformulate their original body spray someday, and when they do, I'll be right there in line. Until then, I plan to enjoy their other wonderful fragranced body products and the body sprays that do work for me.
This is a unique and wonderful fragrance and it is worth trying out if you like gourmand scents at all. If you have tried it or you decide to, I would love to hear how the fragrances last for you!