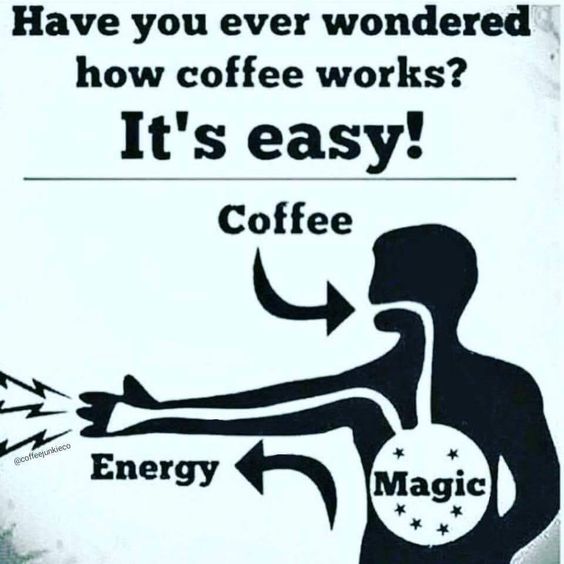 I have to preface this by saying that most coffee makes me happy. I refer to coffee as my personal Necromancer. In case you have never heard the term Necromancer, it's a title for a sort of mage whose specialty is bringing the dead back to life. Without coffee, I literally stumble around and drop things. I am the worse at waking up and I practically need coffee just to be able to make my coffee.
So what coffee is so magical that it has me writing an entire post on its wonders? Read on for my story using Elevacity happy coffee.
As sad as this is to admit, I'm a skeptic. I try not to be negative and just write everything off, but I also try not to get too hyped over promises. I have to see for myself whether or not things really work like they say they do, and I cringe to admit it, but I'm usually more surprised when they do work than when they don't. I also hate to waste money. As you'll see on the blog, I don't mind spending my hard earned dollars on quality items that I will truly enjoy, but I want to make sure it really it as wonderful as it says it is before I commit.
Fortunately for me, there are other people like me out there and I'm pretty sure they're the reason the "free sample" exists. Without free samples, I would have never tried so many of the things I love today, and Happy Coffee is one of them.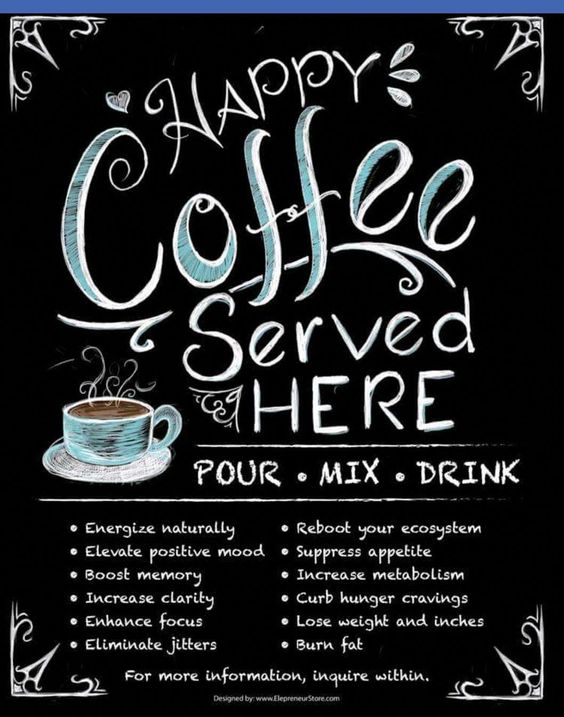 It was truly by chance that I even heard about it. My mom was at a vendor event a few hours away from where we live when she met a really neat lady that came to her booth and they somehow got to talking about this happy coffee. When offered a sample, mom accepted, saying that she had a daughter who loved coffee. When she got home, she gave me the sample along with some information on the stuff. As I read the information, I was pretty wowed but still skeptical. It claimed to do so many awesome things. I decided to give this the ultimate test, I would wait a few days to take it before the toughest workout of my week and see if it really delivered on the energy factor.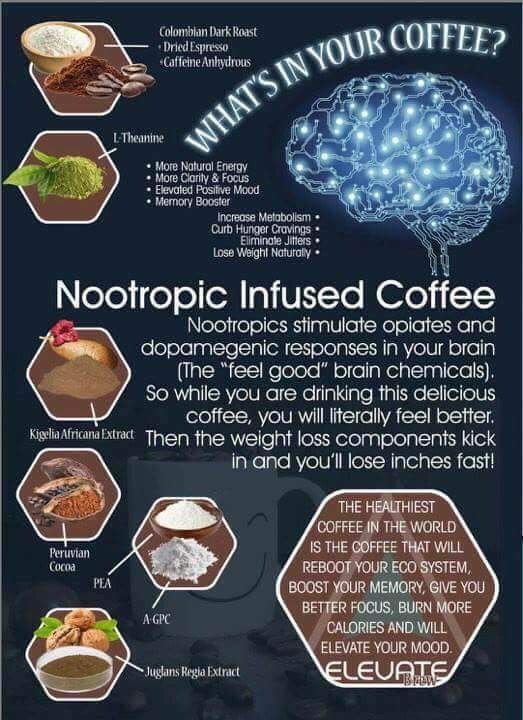 It wasn't just good for energy. It also used something called "Nootropics," which the internet had to help me out on a bit. Basically, they help our body produce our feel good chemicals like dopamine, serotonin, oxytocin, and endorphins. I didn't know if one shot would be enough to notice all this, but I hoped I could notice something on this first try, however, I wasn't holding my breath either.
On Monday morning, I knew I was probably getting sick. My throat had that tickle and I just felt weaker than usual. With all the sick people I had encountered at work, I wasn't a bit surprised. However, I wasn't sick enough yet to allow myself to skip my grueling Monday workout. This was the perfect time to try this coffee full of promises. The Monday workout is bad enough when I'm feeling well, much less when I'm starting to slide below the wellness line.
I mixed it in warm almond milk with a little sweetener and I took my first sip. It wasn't bad. I sure wasn't getting addicted to it on taste alone, but I didn't mind it. I finished sipping it and got into my workout clothes and got my equipment all ready. By this time, I felt amazing! As I said before, I don't wake up well. I'm usually still a little bit foggy during my workouts and I felt absolutely no fog at this point. As I got down on my mat and started off, I was amazed. I didn't feel like I was dragging my body through the moments anymore, I was moving through them fluidly and I wasn't taking a long between exercises. It ended up being one of the best Monday workouts I've ever had.
After that, two things happened. 1. I ordered the one month supply of that coffee, and 2. I did get sick. Really sick. Mom and I both got it and it knocked us completely out for a couple days. Luckily, it was over the weekend, but even when we were feeling better, we were by no means well. Whatever this was, it was holding on. We were able to do things but we tired out way faster than usual and the cough and fever seemed relentless.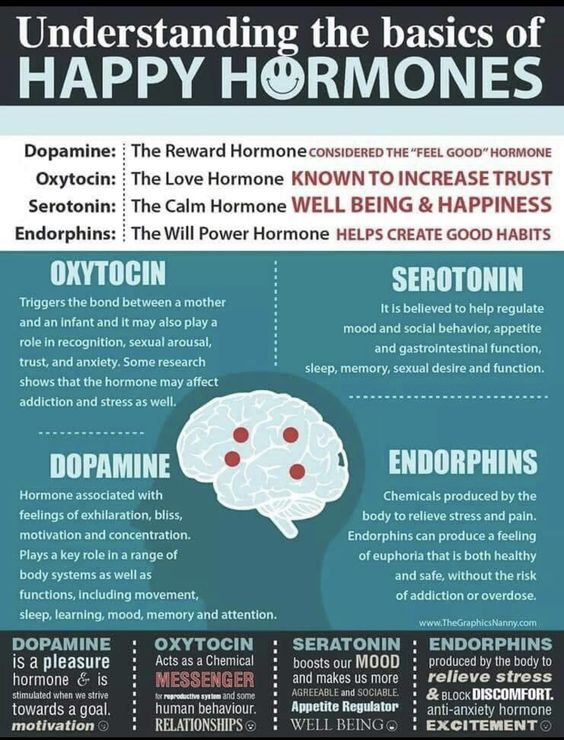 By now, the coffee had finally arrived. In the spirit of honesty, I'm just okay with the taste and I'm not to thrilled with the shipping. I felt like I was waiting an eternity for it, but that could be because I was feeling horrible and was anxiously awaiting its arrival. I started using it before work and it made me me feel completely different. Yes, I was still sick, but I wasn't nearly as draggy as I had been. Seeing the difference, mom decided to try it for herself. She texted me from work that day to say she was "seeing sounds." She was hooked too.
Eventually, we both got well and returned to our normal routines. Exercise was much easier when I took the happy coffee beforehand as opposed to just regular coffee and I also started noticing some of the other benefits it talked about. My brain fog slowly died away and my good mood became even better. I even noticed a change in my hunger. I was still hungry, but I wasn't starving and it was easier for me to eat smaller portions. My general anxiety lessened, and for lack of a better word, I just felt clearer.
Of course every body is different so everyone will have different results. Mom's results were somewhat different than mine. While we both noticed more energy, mom found that most things tasted too sweet to her (I don't know what too sweet even is) and she noticed that she was much thirstier on days when she had the coffee. I have always drank tons and tons of water, but I had noticed no change in my thirst at all whatsoever. I think the coolest part for mom though was the weight loss. She was crazy excited to tell me how much he had lost from just the coffee alone and no other changes.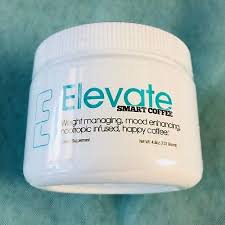 We upped our auto ship to 2 tubs and the rest is history. The positive benefits keep rolling in and we even got my dad, who hates coffee, to take it when he needs a pick-me-up.
About that taste though……
While it isn't bad at all, you guys know I'm super picky about my coffee and I like to try new things. I get bored with the same things and I like to switch it up. Therefore, I try new recipes with my happy coffee and I like to share them with the world. Whether you try happy coffee or you decide to try these recipes using regular instant coffee powder, I really hope you enjoy them. No worries though, I intend to do a lot of posts about regular coffee too, since I am still passionate about coffee in general. I want there to be something for everyone on this blog.
If you want to try the coffee, here is a link to a free sample: http://feeldose.com/ghostlygirl94
And also a link if you wanna go big or go home and just order a big tub: http://elevacity.com/ghostlygirl94
If you've tried this awesome coffee, I would love to hear your personal story if you'd be willing to share. Also, recipes are always welcome! If you have an idea for a recipe you'd like to see me post about, feel free to ask me!