I am majorly excited to be reviewing this! I was not asked by the company to do this review and I am getting nothing in return for it. I am only writing this review as a SUPER happy customer.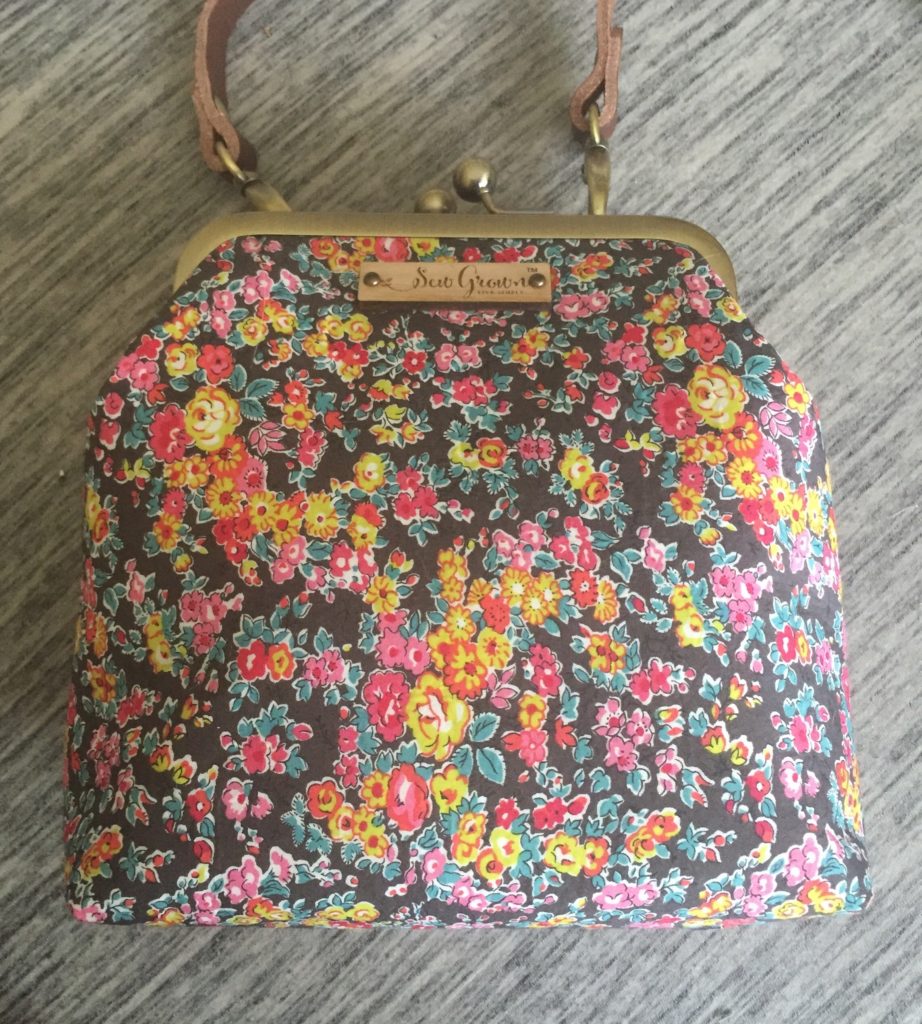 I stumbled upon Sew Grown about two years ago and I fell in love. I know I did a review of my essential oil clutch, which I still adore, and I think I even mentioned wanting to get a crossbody version if they ever made it in my favorite print, the Tatum. I waited and checked back often, but I never found what I wanted.
A little backstory, I am trying to "live with less" and only have things I truly love, use, and enjoy. Super cliche, I know, but not a bad idea. I used to buy purses like crazy, and since I have wanted this one, I think I may have purchased one bag for its utility. Every time I even thought about a new purse I asked myself "Would I still use this often if they brought out the Tatum crossbody tomorrow?" The answer was no all but that one time.
The company eventually offered new, limited edition prints and there was one I really really liked and I was just about to order when I decided I would ask them about the Tatum print one more time and if they ever planned to make it in the crossbody. Apparently, they had one in production already an only one at the time. I practically handed them my bank account!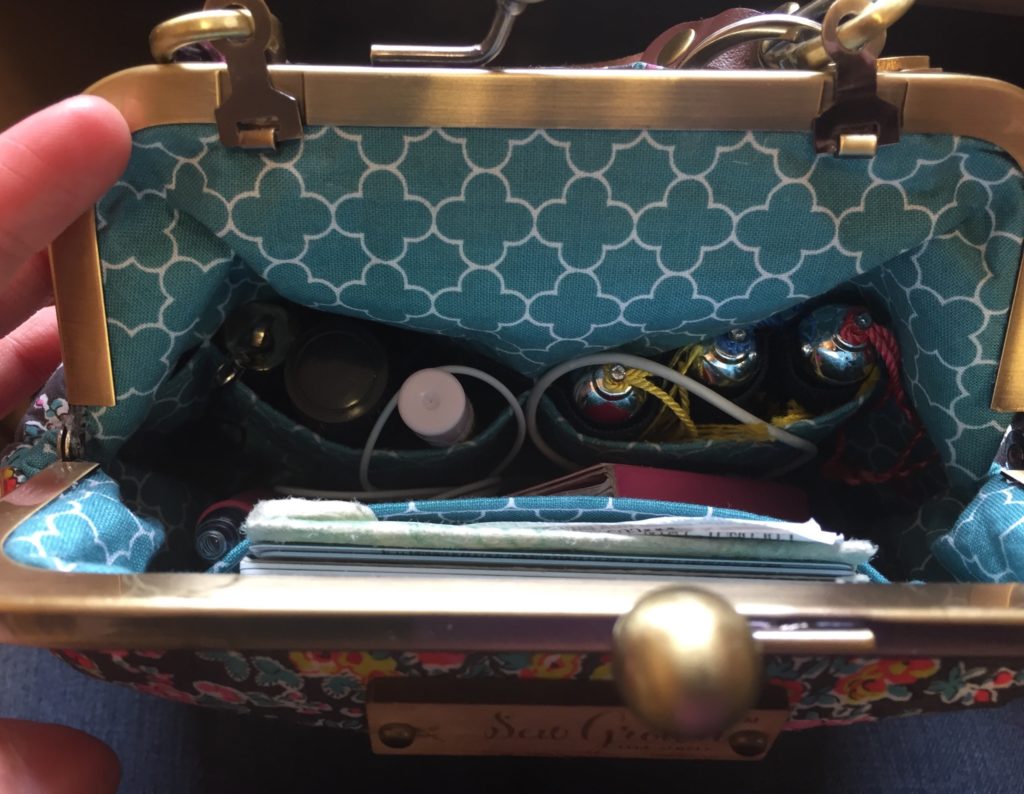 Just waiting for it to come in the mail, I tossed out 3 more old purses. When it finally came, I was elated! I knew what to expect quality wise from the clutch I have. It is so well made and I couldn't see a flaw in it at all. It was every bit as beautiful as I had hoped. Definitely worth waiting 2 years for. It holds my oils and everything else I really need. I also love the pocket in back- it makes it super handy for my phone!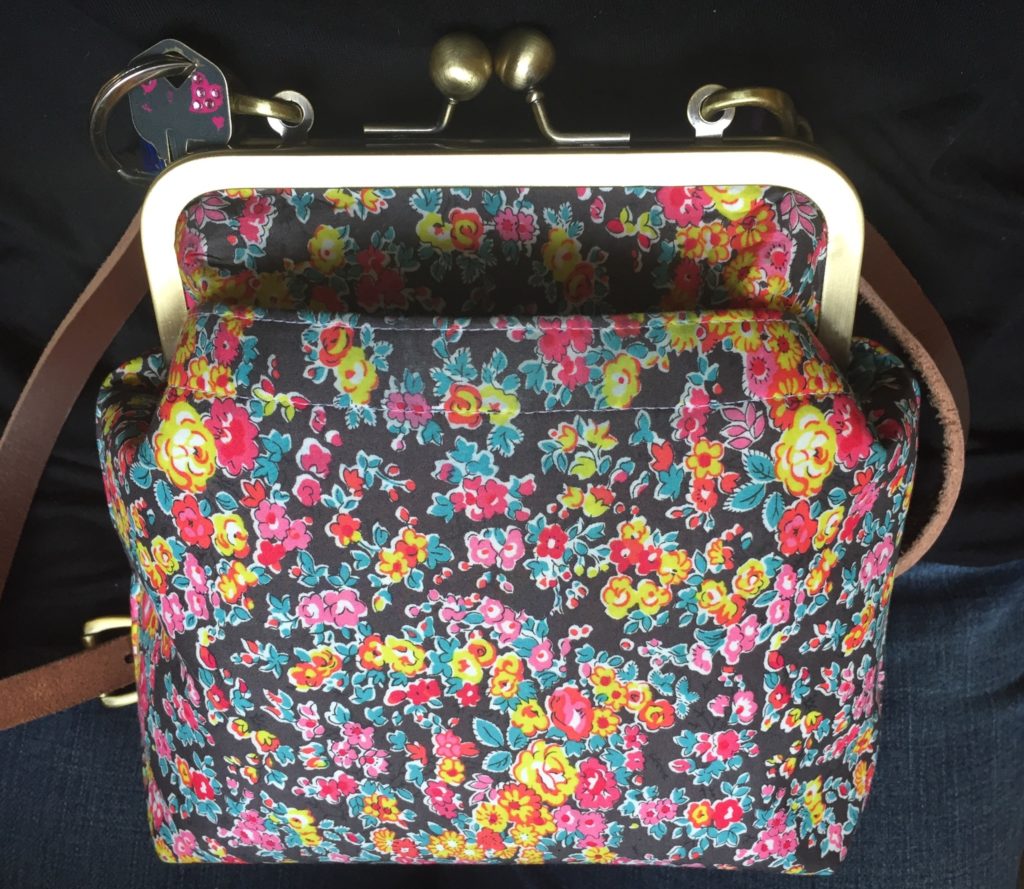 My shoulder is thanking me for buying a smaller purse, but I admit, it has been a challenge to get used to. I always carry a book with me wherever I go and usually some snacks. I have taken to carrying them separately and leaving them in the car or something because who really needs to lug that stuff around the grocery store or shopping downtown? Although my fiance is a bit bummed I can't fit the random stuff he hands me in my little bag. I think I need to get him a matching purse as a wedding present……
Ultimately, I don't think you'll regret using these awesome totes. They are handmade in the US by Americans with Disabilities and the quality is out of this world. If you can't bring yourself to go to a smaller purse, they sell some awesome clutches that can be used as wallets and some that are just made to hold oils. They are double lined, so if you have and oil leak or spill, it won't stain the outside of the clutch or anything else. I am happy beyond words with my purchase and I can't say enough about it. Take a look for yourself at these awesome products here: http://sewgrown.com